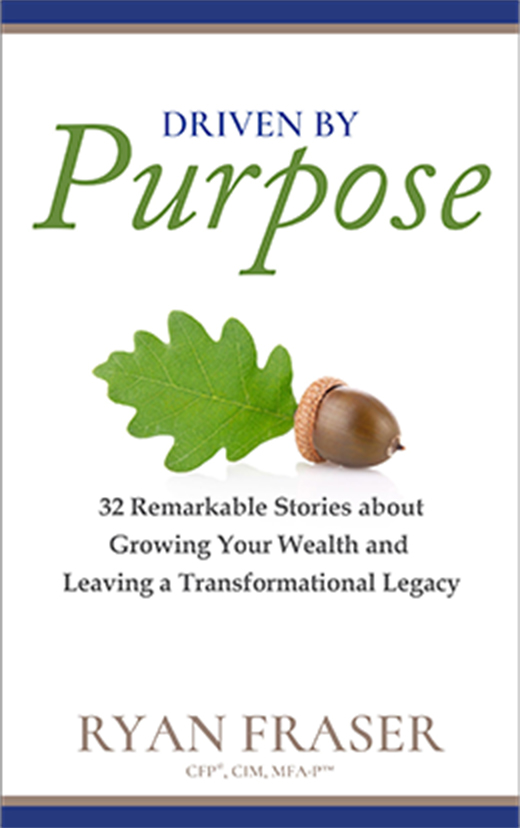 Driven by Purpose
32 Remarkable Stories About Growing Your Wealth and Leaving a Transformational Legacy
Bulk Discounts starting at 3 copies. Free Shipping on all orders over $100!
E-Book available on Apple, Amazon & Kobo
Driven by Purpose is an easy to read book, that will have you thinking about how you're planning to leave a legacy for your loved ones. It's funny, insightful and full of concrete examples.

– PERRY ESLER, EXECUTIVE DIRECTOR OF JESSE'S JOURNEY
What do camping trips, meteorites, museums, and Jurassic Park all have in common?
Surprisingly, stories on these topics and many more are light and accessible entrées into the more serious subjects of estate planning and financial planning.  Driven by Purpose shows you the possibilities for growing your wealth and making a real impact through the legacy you plan to leave.
Helps align your financial and estate planning with your personal values.
Features dozens of strategies for leaving a lasting legacy and using charitable giving to make a transformational impact
on the causes and organizations you support.
Guides you towards finding financial solutions that meet your specific needs.
Covers a wide range of topics to help you minimize tax while accomplishing your financial and charitable goals.
Filled with real, personal stories that will inspire you to get your affairs in order and incorporate philanthropy into your financial and estate planning.
Through these stories, Ryan brings us into his world and the amazing people who have made an extraordinary impact on his life. These stories are inspiring, entertaining, and full of practical examples of how to grow your wealth and leave a transformational legacy. The people in these stories are real people, impacting real lives and motivating us to find our purpose and leave our legacy. Thank you, Ryan, for sharing these amazing people with us.

—SUSAN MARSHALL, CEO, BRAIN TUMOUR FOUNDATION OF CANADA
The 60 Second Bequest
Leave a gift from your TFSA, RRSP or RRIF in under 60 Seconds.
*Please note this strategy does not work in Quebec,
nor is it applicable for LIRAs, LRSPs, LRIFs or LIFs.
Information on Proposed AMT Changes
Learn about the proposed changes to Alternative Minimum Tax (AMT).
CRA is proposing changes that will reduce the effectiveness of charitable gifts and donations of securities for higher income earners in 2024.
Corporate Donations of Publicly Listed Securities
Donating publicly listed securities from your Holding Company may help you save extra money under new small business tax rules.
Willpower.ca
We are a member of Willpower – Canada's national program to encourage people to gift to charity from their estate.
Driven By Purpose is a wonderful collection of heartfelt stories on how everyday Canadians plan their estate and financial future. Ryan is one of Canada's highly experienced experts in this space and he has translated the financial jargon from confusion to comprehension by sharing stories that speak to the heart and remind us why we spend, how we spend and when and where to give.

—PAUL NAZARETH, PLANNED GIVING EXPERT AND EDUCATOR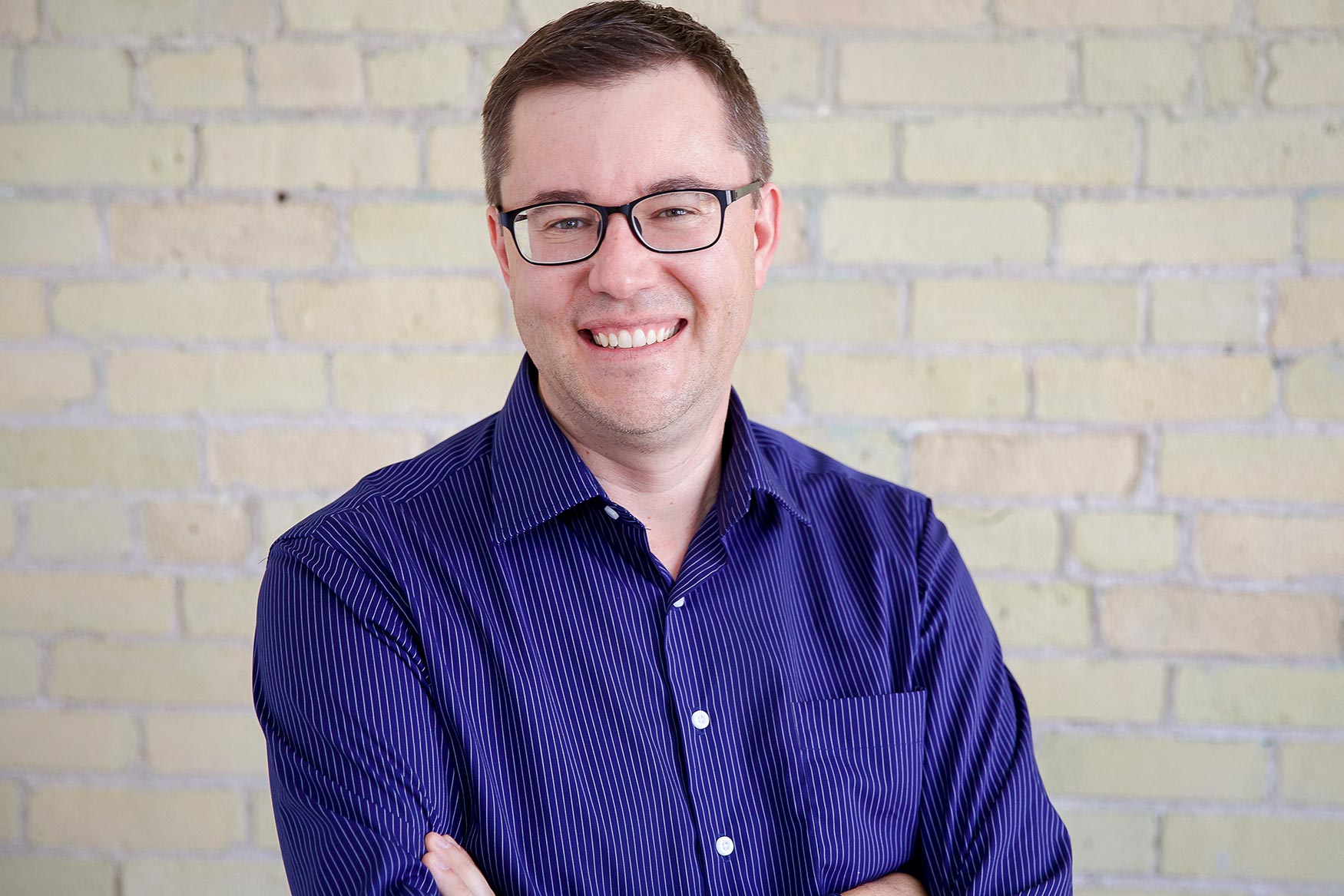 About the Author
RYAN FRASER
CFP®, CIM, RIS, MFA-P™
A Financial Planner by trade, Ryan Fraser is a nationally known Planned Giving expert, with an extensive background as a leader, volunteer and founder of many charitable organizations. His firm, Quiet Legacy Planning Group Ltd., specializes in working with individuals who wish to incorporate their personal value system into their financial planning experience.
He is a past president of the Estate Planner Council of London, and a past chair of the Canadian Association of Gift Planners (CAGP) London Roundtable. He was founding President of The Secrets of Radar Museum, and has served extensively in leadership positions on boards and committees of numerous not-for-profit organizations including Brain Tumour Foundation of Canada, London Heritage Council, Trillium Plus Music and Letters and many others.
Most recently, Ryan was engaged as a faculty member for the Master Financial Advisor – Philanthropy Designation, and is one of the very first MFA-P™ designates.
Ryan's extensive commitment to the not-for-profit sector has also been twice recognized by the Province of Ontario, which awarded him the Ontario Volunteer Service Award in both 2009 and 2015. He is a graduate of both the University of Michigan and the University of Western Ontario, where he was awarded the University Gold Medal.
Ryan's wife Bridget and their three children, Brennan, Liam and Haydn are his inspiration for philanthropy and community service. He is an avid photographer and astronomer, and the author of Driven By Purpose.
Stories that Create Impact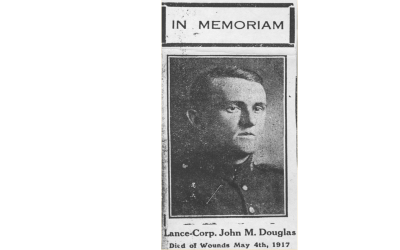 Growing up in the small town of Chesley, Ontario, one of my strongest recollections was the annual Remembrance Day Service. The cenotaph in Chesley...
read more